Members of the Vinyl Roofing Division: Educating Professionals on the Benefits of PVC (Vinyl) Roofs
The Vinyl Roofing Division of the Chemical Fabrics and Film Association was created to educate architects, specifiers, building owners and roofing contractors on the attributes of PVC as a durable, reflective, heat-weldable material for single-ply roofing systems.
Representing all of the leading manufacturers of thermoplastic PVC roofing systems in North America, the Division is committed to making available sound, scientifically backed information on the environmental and functional performance of energy-efficient PVC roofing membranes.
Canadian General-Tower Limited
P.O. Box 160
52 Middleton Road
Cambridge, Ontario, Canada N1R 5T6
Tel: 519-623-1630
Fax: 519-623-3733
www.cgtower.com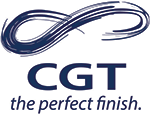 Company Profile:
Canadian General-Tower Ltd. is a 150 year old privately-owned company with corporate headquarters in Cambridge, Ontario and manufacturing facilities in Cambridge, New Braunfels (Texas), Changshu (China) and Liancourt (France).
CGT has a long history as a producer of coated fabrics, films and laminates for the automotive, swimming pool, single-ply roofing and geomembrane markets.

Company Profile:
Carlisle Construction Materials LLC (CCM) is a diversified manufacturer and supplier of premium building products and related technologies for the commercial and residential construction markets. Carlisle has been a recognized manufacturer in the roofing industry for nearly half a century, offering high-performance single-ply roofing solutions, including PVC. Carlisle also offers a full line of polyiso and expanded polystyrene insulation as well as a host of steepslope underlayments, duct sealants, adhesives and hardware.
CCM companies include: Carlisle SynTec Systems, Carlisle WIP Products, Carlisle Coatings & Waterproofing, Drexel Metals, Hardcast Products, Hunter Panels, Insulfoam, Carlisle International, Versico Roofing Systems, WeatherBond, Carlisle Roof Foam and Coatings, and Petersen Aluminum Corporation.
Duro-Last Roofing
525 Morley Drive
Saginaw, MI 48601
Tel: 800-248-0280
Fax: 800-432-9331
www.duro-last.com

Company Profile:
Duro-Last® Roofing, Inc. manufactures a custom-prefabricated, reinforced, thermoplastic single-ply roofing system that is ideal for any flat, low-sloped, new or retrofit application. Whether a roof deck is best handled with prefabricated Duro-Last deck sheets, Duro-Last rolls, Duro-Tuff®, or Duro-Fleece® membrane, contractors can optimize installation time by using our precision-fabricated flashings.
Once installed, a Duro-Last roof is watertight and virtually maintenance-free. Duro-Last has met or exceeded all major fire and wind code requirements as well as regional approvals throughout the country, reinforcing Duro-Last's leadership in providing consistent watertight integrity.
Since 1978, over 2 billion square feet of Duro-Last membrane has been installed throughout North America. With manufacturing facilities in Saginaw, Michigan (worldwide headquarters); Sigourney, Iowa; Grants Pass, Oregon; Carrollton, Texas; and Jackson, Mississippi along with over 70 Tech Reps across the country and industry-leading warranties, the Duro-Last Roofing system is a great long-term investment for building owners.
FiberTite Roofing Systems
By Seaman Corporation
1000 Venture Boulevard
Wooster, OH 44691
Tel: 330-262-1111
Fax: 330-262-2179
www.fibertite.com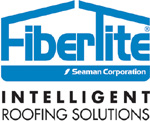 Company Profile:
Seaman Corporation has been manufacturing high performance fabrics for almost sixty years. The company utilizes unique weaving, knitting, compounding, and coating processes to create industrial fabrics for a wide variety of rigorous outdoor applications. Seaman Corporation's fabrics are used for environmental applications, truck tarpaulins, architectural fabric structures, military tents, military flexible fuel storage tanks, and single-ply roofing. The FiberTite® Division has been manufacturing and distributing roofing membranes for more than twenty-seven (27) years. This high performance membrane begins with tough tire cord polyester yarns and is coated with a DuPont Elvaloy® KEE based compound to provide excellent chemical resistance and long term outdoor weathering in a variety of climatic conditions. For more information about FiberTite Roofing Systems, visit www.fibertite.com.
Flex Membrane International Corp
2670 Leiscz's Bridge Road
Suite 400
Leesport, PA 19533
Tel: 610-916-9500
Fax: 610-916-9501
www.flexroofingsystems.com

Company Profile:
Flex Membrane International Corp. began manufacturing high quality PVC single ply roofing membranes in 1990. Flex was an early developer of the modified PVC membranes incorporating the Dupont™ Elvaloy® KEE flexibilizer and pioneered manufacturing the fleece backed single ply membrane for adhered applications. Further additions to the Flex product line include PVC waterproofing membranes and geomembranes. Flex is the expert choice for architects, contractors and specifiers who will not settle for anything but the highest industry standards. Flex offers its customers exceptional response time, personal attention, detailed technical support and guaranteed delivery with every project. All Flex Roofing Systems include a full range of components, supplies and tools.

Company Profile:
Sika Sarnafil is a manufacturer of thermoplastic membranes for a wide range of roofing and waterproofing applications. Since 1962, Sika Sarnafil has manufactured more than 15 billion sq. ft. of thermoplastic roofing and waterproofing membranes in Switzerland, China, Germany and Canton, Massachusetts. The company offers complete roofing and waterproofing system solutions from vapor retarders and insulation to fasteners and adhesives and its own hot air seam welding equipment. Sika Sarnafil roofing and waterproofing systems protect some of the world's most valuable structures including numerous schools, retail buildings, libraries, museums, hospitals, commercial and government buildings and stadiums.
ASSOCIATE MEMBERS: